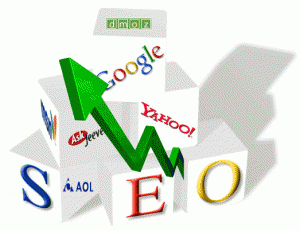 What is Search Engine Optimization and why the big fuss over it? Well, Search Engine Optimization, or SEO as we call it, is taking a website and making it appealing to search engines. Now, that is obviously understating the complexity of it all, so let us dive in a little deeper.

When a user is searching for a service or product on the internet, they enter search terms or "keywords" into a search engine such as Google or Yahoo!. Search engines compare those keywords to an index of webpages and return results based on the ranking of each webpage for the keywords. This page of results is call the Search Engine Results Page, or SERP.
So how does this all fit together? Search engines display results in order of the most popular. Since roughly 80% of pageviews come from search engines, you want your pages to rank high. That is where SEO comes in. The purpose of SEO is to optimize a website or webpage for search engines in order to achieve higher ranking in the SERP. This is a complex game of cat and mouse as search engines are constantly changing criteria by which they rank pages. It's no wonder that webmasters and owners of websites are turning to professionals to have their websites optimized for search engines.